Solar Panel Installation and Maintenance
Solar panels are an investment for the future. Solar panels are energy efficient, lead to greener houses and businesses and can save you money over time. At Solar Brave, we help you with solar panel installation and maintenance services for residential and commercial properties. Harness the power of the sun with Solar Brave!
what we do
We Create Green Energy for Everyone
Solar energy is a great alternative for anyone who values energy independence and efficiency. Start using flexible and green energy now with solar power.
Contact our team today and our experts will help make your home or business more eco-friendly and entirely self-sufficient. With solar power, you can help contribute to a better future.
Our team of energy experts can conduct a free inspection of your property to determine how solar power can benefit your sustainability. We will also determine how many solar panels are necessary to make you completely energy independent. From there, our team of experienced technicians will come out and install your solar panels quickly and efficiently so that there is little to no interference with your energy usage.
We won't just cut and run once we install your panels! Solar panels, like most other household components, may require some maintenance from time to time to keep them running at their best. Things like weather, wear-and-tear, and mechanical failures can disrupt your panels from working like they are supposed to. Our technicians can come out to your property and quickly diagnose what the issue is. They can then fix the situation and get your solar panels back up and running in no time.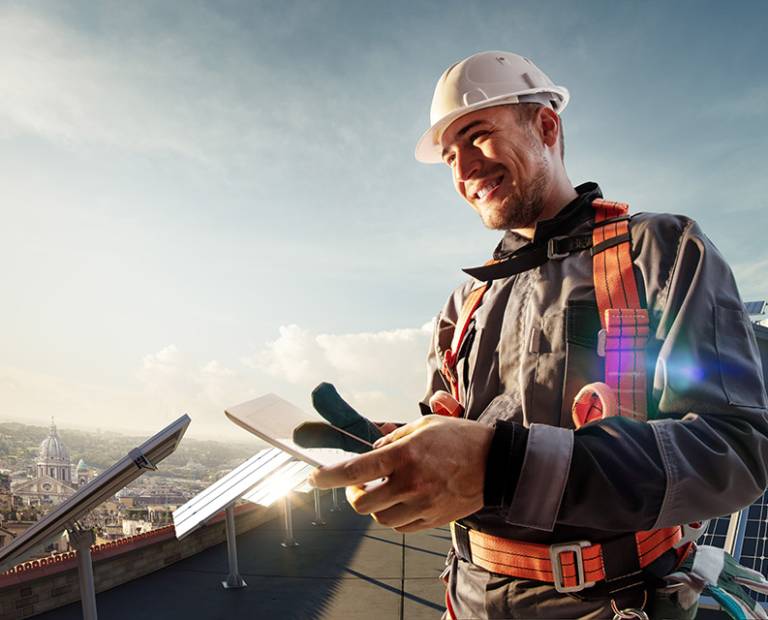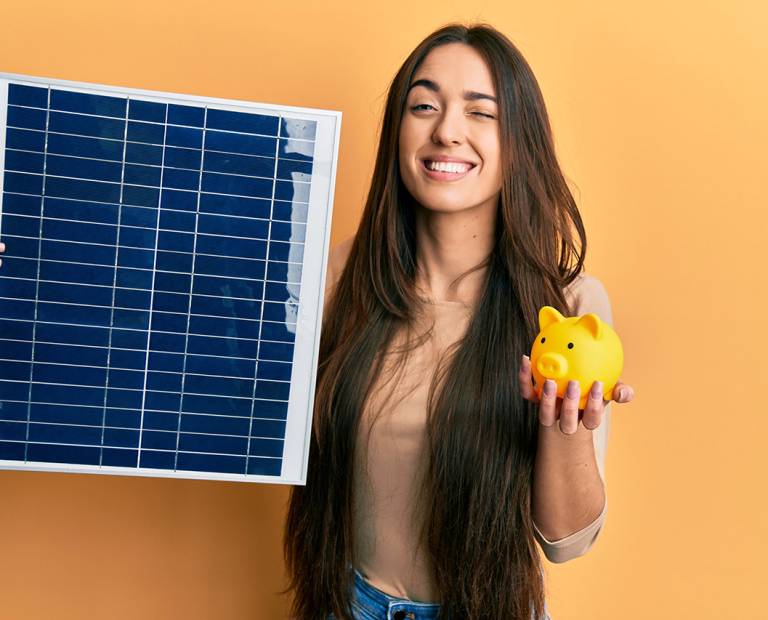 We have helped many homes integrate solar energy into their lives. No matter the size of your home, we can help determine how many solar panels are needed to properly power it. Our panels have a sleek, low-profile design that won't distract from the look of your home.
Energy bills can be a frustrating part of overhead costs for your business. We can handle solar panel installation and maintenance for your business as well! Take control of your energy output and pay a fixed rate each month so you can use the additional savings to invest in other parts of the business
For those wanting to live a more nomadic lifestyle, did you know that you can power your RV with renewable solar energy? You can install solar panels on your RV to provide renewable energy throughout your energy. Solar panels tie in perfectly with the RV lifestyle and make your vehicle more energy efficient and sustainable.
questions
Solar Panels FAQs
solarbrave
Contact Us Today for Help with Solar Panel Installation
Ready to make the switch to renewable solar energy? Contact Solar Brave today to take one step closer to energy independence and efficiency.